About
NPA provides a variety of vital support services to existing and new programs, such as program and board development, feasibility surveys, fundraising, marketing, conferences, and strategic planning assistance, of its affiliate PLAN programs.
The NPA and its affiliate PLAN programs have partnerships with the National Alliance on Mental Illness (NAMI), ARC, the Mental Health Association and UCP, as well as the John Kitchen Special Needs Center.
Pooled Trusts are administered by PLAN programs in many states providing the following services to families and beneficiaries:
Coordination of services and benefits
Support services for beneficiaries
Pooled Trusts
Trust administration
Distribution of funds
Coordination of trust goals with trust resources
Trust asset management
Timely reporting
To better understand how participation in a PLAN program could positively impact your family and your loved one, discover Why PLAN.
OUR MISSION
---
The National PLAN Alliance, Inc. (NPA) provides resources, referrals and information and promotes collaborative relationships with non-profit organizations that serves individuals with disabilities.
All of our member organizations provide people with disabilities and their families with supports, planning and advocacy for current and future needs.
National PLAN Alliance is a proud member of :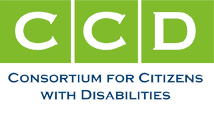 ---
Board of Directors
Barb Helm | President
Executive Director, Arcare
Overland Park, Kansas
Megan Brand | Vice President
Executive Director, Colorado Fund for People with Disabilities
Denver, Colorado
Nina Hamberger | Treasurer
Executive Director, Enhanced Life Options of NH and VT
Bedford, New Hampshire
Eric DeGroot
Foundation Director, Wispact, Inc.
Madison, Wisconsin
Emily Smith
Executive Director, Wyoming Guardianship Corporation
Cheyenne, Wyoming
John S. Kitchen
Family Member, Enhanced Life Options of NH and VT
Laconia, New Hampshire
Elizabeth Kosloff
Executive Director, PLAN of Arizona
Phoenix, Arizona
Ellen Nalven
Executive Director, PLAN of New Jersey
Somerville, New Jersey
Kerry Tedford-Coles
Executive Director, National PLAN Alliance
Hartford, Connecticut